Published
Replacement of the Tax Credit for the Acquisition or Lease of a New Energy-Efficient Vehicle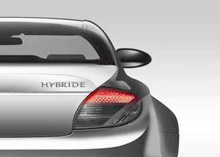 As of January 1, 2012, a purchase or lease rebate program will replace the refundable tax credit for the acquisition or lease of a new energy-efficient vehicle. Only vehicles acquired or leased under a long-term leasing contract before January 1, 2012, may give rise to the tax credit.
The purchase or lease rebate program will apply to vehicles whose engine type includes a form of electrification, and will focus chiefly on rechargeable hybrid vehicles and fully electric vehicles capable of travelling on public roads where the authorized speed limit is more than 50 kilometres per hour.
For this type of vehicle, it is expected that the rebate will be calculated based on battery capacity in kilowatt-hours. For 2012, the rebate will range from $5,000 to $8,000. For example, based on the capacity of the battery in the Chevrolet Volt, which is expected to become available in Québec in 2011, the purchase rebate will be $7,769.
In addition, to keep consumers from postponing their decision to acquire or lease a rechargeable hybrid vehicle until 2012, tax legislation will be amended such that, for vehicles with a weighted fuel consumption rating of 0.01 to 2.99 litres of fuel per 100 kilometres that are acquired or leased under a long-term lease contract after March 17, 2011, and before January 1, 2012, the amount of the tax credit granted for the acquisition of such a vehicle will rise from $3,000 to $7,769.
For further information, refer to page J.11 of the 2011-2012 Budget Plan, published by the Ministère des Finances.