Published
Subsidy for Restaurant Establishments
Revenu Québec has established a subsidy program to support restaurateurs required to produce bills using a sales recording module (SRM). The subsidy is granted to help cover the costs of acquiring, updating and installing SRMs and the equipment required for SRMs to work.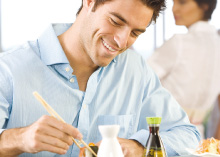 Restaurant establishments have been required to provide bills to their clients since September 1, 2010. Moreover, all restaurant establishments subject to the new measures that are registered for the Québec sales tax have until November 1, 2011, to begin producing their bills using an SRM.
For more information, consult the page Subsidy Program for Restaurateurs.