Published
What is a TFSA?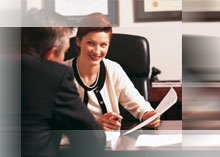 A tax-free savings account (TFSA) is a registered savings account. It enables individuals to earn investment income that is exempt from tax for the purposes of the federal Income Tax Act and Québec's Taxation Act. To establish a TFSA, an individual must be at least 18 years of age and be resident in Canada.
While contributions to a TFSA are not deductible in calculating income for tax purposes, the income earned in a TFSA is tax-free.
The TFSA contribution limit for 2009 is $5,000. The contribution room in subsequent years will be made up of:
the annual contribution limit indexed to the inflation rate and rounded to the nearest $500;
any unused contributions from previous years;
any withdrawals from the TFSA in the previous year.
Overcontributions are subject to a monthly federal tax of 1%.
TFSAs are available from the same institutions that provide RRSPs (financial institutions, credit unions or insurance companies). A TFSA can hold the same types of investments as an RRSP, such as mutual funds, guaranteed investment certificates and bonds. While an individual may hold more than one TFSA, the sum of that person's contributions to all of his or her TFSAs cannot exceed the contribution room available.
When a TFSA holder dies, the income and gains accrued in the account before that person's death are tax-exempt, while the income and gains accrued after the holder's death are taxable for the beneficiaries of the estate. However, the income can remain tax-exempt if the holder's spouse is named the successor holder.
For more information, consult the publication Tax-Free Savings Account (TFSA) (RC4466).