Jolymark - TP-820
Communication interface:
Serial
Printer ID for external commands: 72
SRM version 2.00 and 2.16
Tested print speed (bps): N/A
SRM version 2.19 and later
Tested print speed (bps): 19,200
Note
In order to adjust the printer settings,

the printer must be connected to a PC via a serial connection;
the printer driver must be installed on the PC;
you must adjust the settings (for example, the print speed) using the driver.

In tests conducted with 100 bills printed in burst mode, a significant number of bills were lost when using a print speed higher than 19,200 bps.
Show a printer status report RS-232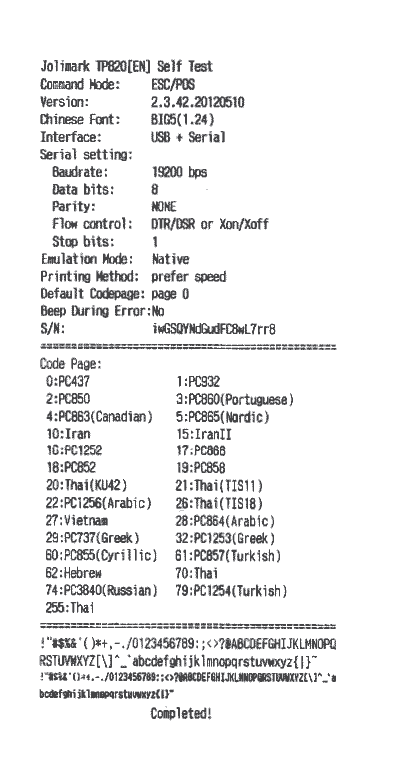 For more information about this report, consult our glossary.